Electric Lamborghini Go-Kart; Finally an affordable Lambo
Legendary Italian carmaker Lamborghini teams up with Chinese tech giant Xiaomi. It is actually similar to a Mario Kart Go-Kart in real life.
The Ninebot GoKart Pro Lamborghini Edition turns out to be a racer that can reach up to 25 mph i.e. 40 km/h. The yellow Lamborghini racer can be turned into a detachable Xiaomi self-balancing scooter. The maximum passenger weight is 220 pounds (100 kg).
It is electric making it environmentally friendly. This fun Go-Kart has built-in Bluetooth speakers. The overall experience to ride this go-kart feels so fast as it is so close to the ground.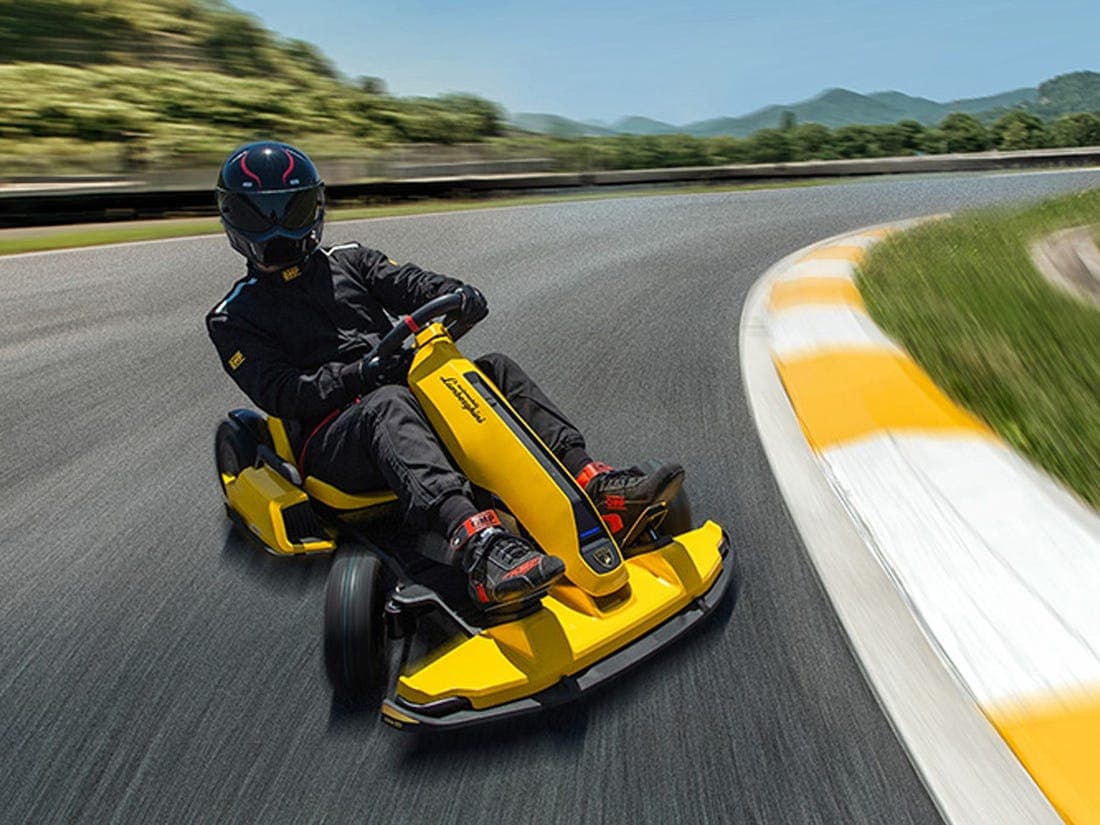 In Xiaomi's press release they mention, that, "In addition, as a bonus, there is a program in the go-kart, which will ensure the release of loud noises, which will make not only the driver but also the surroundings reveal that there are beasts 'under the hood', in the form of a Lamborghini engine,"
The battery power will last up to 62 laps around a 400-meter track i.e. it will drive for over 15 miles.