Enhancing Commuter Experience: Introducing SEEKINK's 13-Inch ePaper Bus Stop Signage for Compact Transit Stops
SEEKINK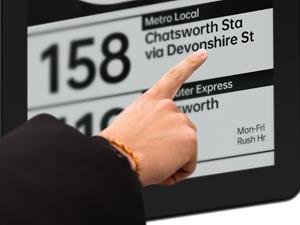 SHENZHEN, China, Sept. 27, 2023 (GLOBE NEWSWIRE) — Jiangxi Xingtai Technology Inc., also known as SEEKINK, a leader in the E-paper module industry, announces its latest innovation: the highly efficient and eco-friendly 13.3-inch outdoor bus stop signs. This product offers exceptional flexibility while delivering impressive features, including low power consumption, eco-friendliness, and high practicality. It is excellent for outdoor applications such as bus stops, subway stations, and high-speed rail indicators.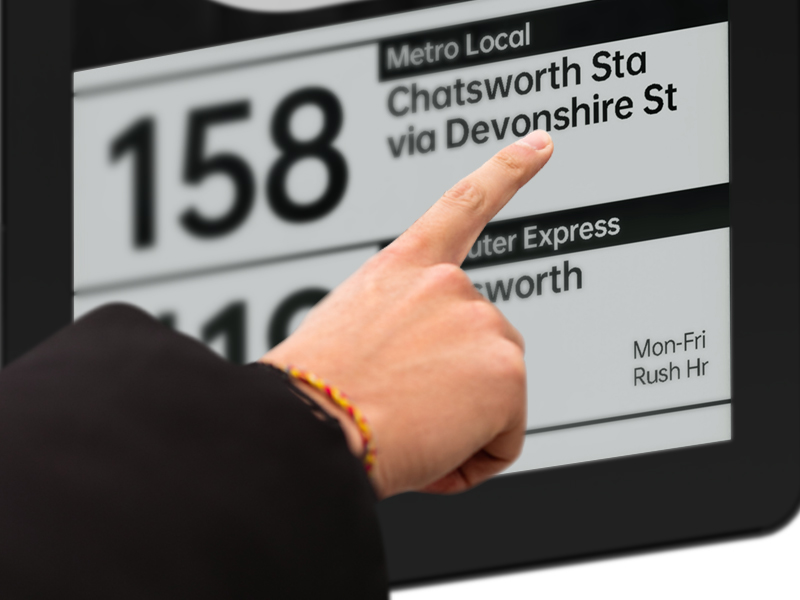 Low Power Consumption, Eco-Friendly, Carbon Reduction
The most notable technical highlight of this product is the adoption of a low-power E-paper display screen. Compared with the traditional LCD screen, it minimizes power usage when switching pages. It usually requires very little energy to maintain the information display, resulting in remarkable energy savings.
Additionally, the product is equipped with a high-capacity 54Wh lithium battery, ensuring continuous operation on a single charge, perfectly meeting the demands of extended outdoor usage. What's even more ingenious is that the bus stop sign is equipped with solar panels for dual power sources, ideal for remote areas with limited electricity access.
Excellent Visibility and Weatherproof Performance
The 13.3-inch e-paper screen of this product provides outstanding visibility in all lighting situations, ensuring the content is seen clearly, while its non-reflective design helps reading. Furthermore, the bus stop sign is IP65-rated, ensuring stable functioning in harsh weather and providing dependable assurance for outdoor applications.
Wireless Technology for Smart Transportation
Furthermore, its intelligent wireless design eliminates traditional wiring issues while efficiently delivering information, reducing power dependency. This technology has a significant impact on IoT and smart transportation. It not only enhances the connection between devices and synergy, but also improves the intelligence of transport systems, greatly enhancing city sustainability and citizens' quality of life.
About SEEKINK
SEEKINK has been committed to providing high-quality and eco-friendly IoT solutions with its cutting-edge e-paper technology since founded in 2015. With over 100 patents, SEEKINK now possesses the industry's top e-paper display module-related core technology and has contributed to the formation of several standards for the e-paper industry. SEEKINK's commitment to excellence earned the trust of over 100 global partners.
Media Contact:
Company Name: Jiangxi Xingtai Technology Inc.
Address: 802, Tianlong Mobile Building, Nanshan District, Shenzhen City, Guangdong Province, China
Telephone: +86 755 3639 1512
Email: [email protected]
Website: www.seekink.com
A photo accompanying this announcement is available at https://www.globenewswire.com/NewsRoom/AttachmentNg/4210f473-b7a9-4f92-ba76-d39de03431d8

Disclaimer: The above press release comes to you under an arrangement with GlobeNewswire. TheTechOutlook.com takes no editorial responsibility for the same.