Award Winning Actor Luke Goss Appointed as Ambassador for Europe's Premier Gaming, Art, and Blockchain Event
Zaragoza, Spain, May 25, 2023 (GLOBE NEWSWIRE) — Open Games is thrilled to announce the appointment of Luke Goss as the Ambassador for Europe's most prestigious gaming, art, and blockchain event. This four-day extravaganza, Open Game Con, set to take place in Zaragoza, promises to be a unique celebration highlighting the transformative power of art, technology, and community.
With a vision to emphasize the essence of art and its profound impact on our lives, infrastructure, and collective spirit, this event aims to bring together art and technology in a quest for innovation, inspiration, and artistic evolution. Luke Goss, a celebrated actor, and musician, will spearhead this immersive experience, fostering a sense of community and boosting morale throughout the event along with hosting an exclusive gala showcasing his NFTs for the first time ever at the Royal Aljaferia Palace.
The government officials of Zaragoza have demonstrated tremendous support for this ambitious event, contributing to its rapid organization and execution. Luke Goss expresses his deep gratitude for the opportunity and trust placed in him to bring this extraordinary celebration to life. He eagerly looks forward to welcoming diverse attendees, urging artists and creatives to join him in filling the streets with their passion, kindness, and love.
Luke Goss, a recognized luminary in the entertainment industry, has left an indelible mark in cinema and music with exceptional talent and versatility.
"I am thrilled to join this revolutionary event that merges art, technology, and gaming," expressed Luke Goss. "Gaming and art are powerful forms of expression that have the ability to bring people together, and blockchain holds immense potential to reshape industries in exciting ways. I eagerly anticipate contributing to this convergence and celebrating creativity and collaboration at this unprecedented gathering."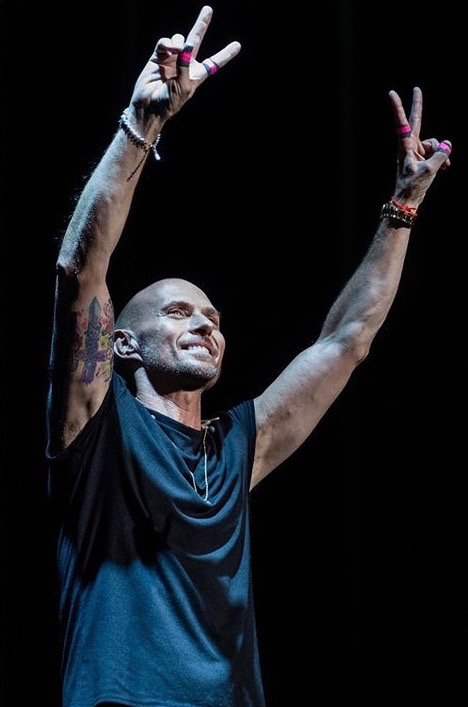 To add further, Luke Goss and Hollywood filmmaker Ray Xue have teamed up again to make a documentary capturing the whole occasion. The film is planned for release in early 2024.
Open Games will host an esteemed lineup of guests, including Ahmed Bin Sulayem, a visionary leader widely acknowledged in the business and technology sphere. His participation in Open Games underscores DMCC's dedication to innovation and the advancement of new technologies across various industries.
Furthermore, Mr. Michel Temer, former President of Brazil, renowned for extensive experience in public administration, will also grace the event. His presence at Open Games exemplifies his keen interest in technological advancements and support for the growth of the gaming and art industries.
Prominent companies participating in the event include Polygon Labs, featuring Sergio Varona as a distinguished speaker. Additionally, the Fantom Foundation, driving the realization of the transition towards Web 3.0, will also be present. Open Games promises an immersive and collaborative gathering, fostering the exchange of ideas and showcasing the latest innovations that shape the future of gaming, art, and blockchain.
For further information on Open Games and to stay updated on the event, please visit the official website at: https://ogbcon.com/
CONTACT: For Business Inquiry: Mauro Blanco CEO Open Games Builders +34640606793 [email protected] For Press Enquiry: Oindrila C. Corporate Communications Manager Luna PR [email protected]

Disclaimer: The above press release comes to you under an arrangement with GlobeNewswire. TheTechOutlook.com takes no editorial responsibility for the same.